Fitness group empowers growth ambitions with acquisition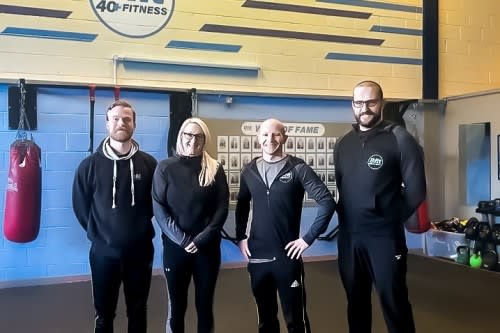 posted
9th
March
2023
Posted

9 months ago
By

GS Verde Group
B Fit Personal Training has revealed an ambitious growth strategy, following the acquisition of a regional competitor in a deal advised on by the GS Verde Group.

Founded by serial entrepreneur Kev Foley, an expert business owner and coach with over 20 years' experience in the fitness industry, B Fit has developed a specialist focus on personal training for people aged 40+.

The acquisition of Fithub30, which follows the B Fit Group's growth in Bristol through the purchase of Empowered Fitness, is another leap forward on the business' scale-up strategy.

Said Kev: "At the core of B Fit is the recognition that the majority of fitness services cater towards the younger generations, which is why we take a disruptive approach and have turned the standard gym business model on its head.

"Instead, our focus is on personal training that addresses the specific challenges the over 40's demographic faces, such as a lack of confidence about exercising, working around existing injuries and health issues and remaining accountable to their fitness goals, to address this gap in the market."

In the 10 years since the business began, B Fit has worked with thousands of over 40's and has built a community of over 300 clients, demonstrating the value and popularity of this bespoke, mentorship approach to diet and exercise.

The business' fast growth has highlighted the opportunity to expand B Fit Personal Training, consolidating the regional market while retaining the local identity and close relationships that the clientele value with trainers.

Kev continued: "Focusing on our targeted customer base has proven successful; our clients are often more settled, which leads to an increased retention rate and allows us to build a personalised fitness and nutrition plan that helps them achieve their fitness goals more effectively.

"I see real opportunity to expand our model and build the B Fit Group into recognised brand with multiple locations in South Wales and the South West, creating a fitness community of independently-run gyms. As we continue to develop our portfolio, the next chapter of B Fit is certainly exciting."

Multidiscipline dealmakers GS Verde Group advised at every stage of the deal, after being selected as an advisor that could provide end-to-end support for B Fit's growth ambitions.

Dominic Dineen, Associate Director at GS Verde Law, said: "We are delighted to have supported Kev and the B Fit team on this latest acquisition, and look forward to working closely with them to accelerate the business' buy and build journey.

"With experts across every aspect of the dealmaking process, GS Verde is able to provide a holistic view of the market and identify the best growth opportunities that will further the B Fit brand."

Combining legal, tax, finance, and communications, the GS Verde Group are the business-focused experts in getting deals done.